Alberta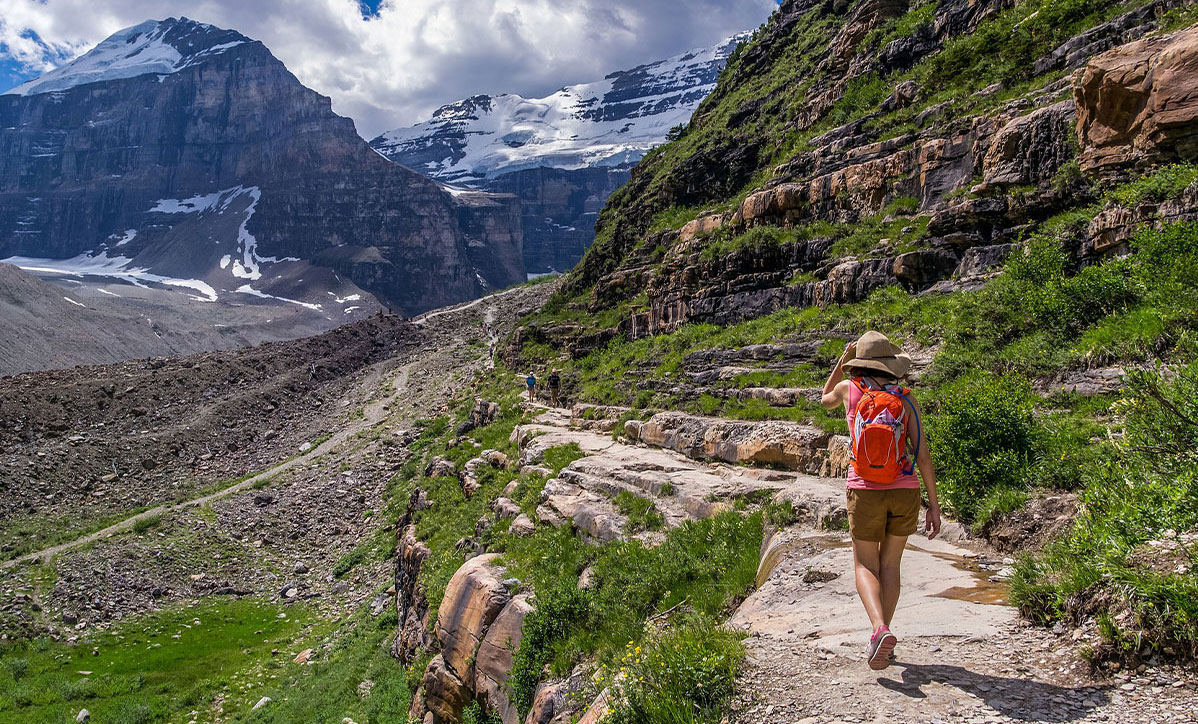 Sometimes called "the other beautiful province", Alberta is where the plains of Western Canada meet the Rocky Mountains. It is the fourth most populous province in the country and is a major economic engine in Canada, due to its natural resources. The Francophone population is also growing; Edmonton is home to 34,000 French speakers and Calgary 29,000, while there is also a Francophone presence in Lethbridge, Banff, Jasper, Fort McMurray and the historic communities of Saint-Paul, Plamondon, Lac La Biche and Peace River.
268605
Knowledge of French
88140
French first official language
Source: Statistics Canada, 2016 Census
Life in French
Education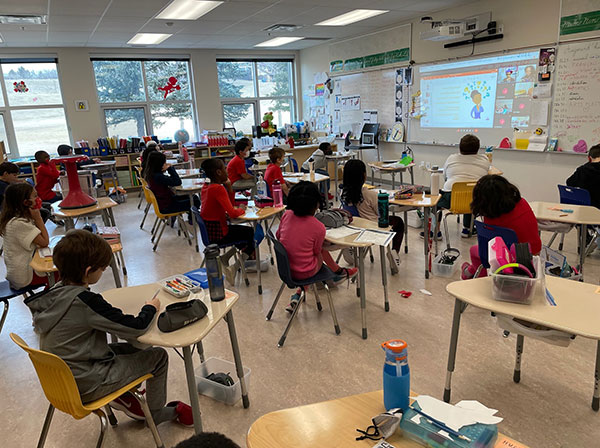 Alberta has 41 French-language schools, under the authority of four school boards. Most offer a preschool service.
The province has nearly 30 French-language daycare providers. They are listed by the Fédération des parents francophones de l'Alberta.
At the post-secondary level, the University of Alberta's Campus Saint-Jean offers several college and university programs, notably in arts, education, administration and nursing.
Health
The Centre de santé Saint-Thomas (Edmonton) has been created by and for the Francophone community.
Community
Economy and employment
The Conseil de développement économique de l'Alberta (CDÉA) is the main reference point for Francophone economic development and employment. It coordinates the Concerto Network, which brings together several bilingual municipalities in Alberta.
Immigration
Employment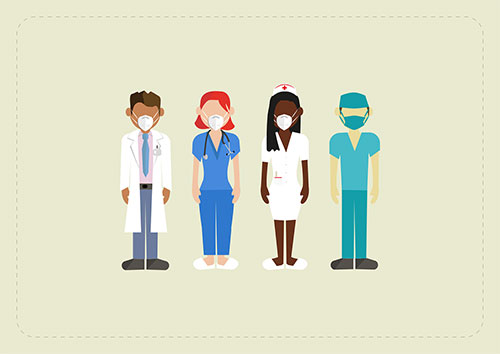 Alberta has a diversified economy based on oil and gas, manufacturing and agriculture, among others. The employment sectors currently most in demand across the province are (source: Alberta's labour market highlights 2016):
Recreation, sport and culture
Education
Health
Retail and services
Administrative and financial sector
Settlement services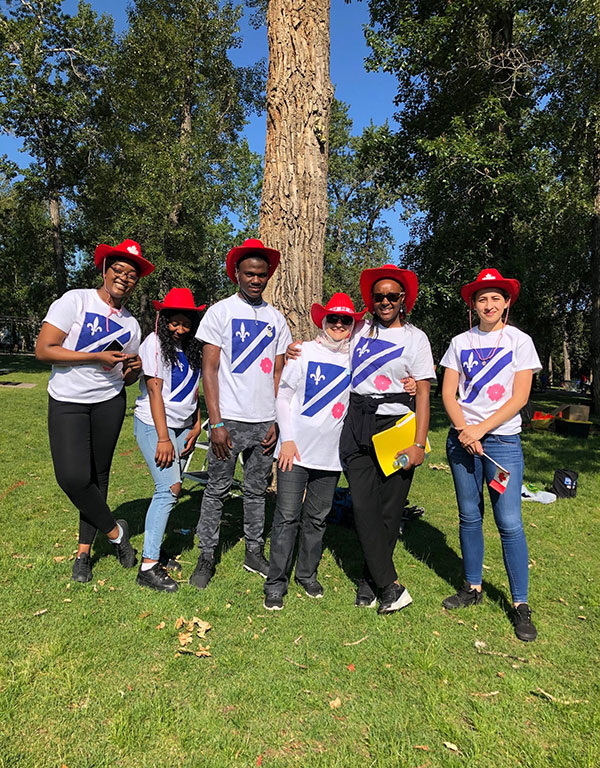 Edmonton
Accès Emploi provides job-search assistance, occupation-specific language training, and services for women, seniors and youth.
Conseil de développement économique de l'Alberta provides job-search assistance.
La Francophonie Albertaine Plurielle (FRAP) helps with everyday issues, mentoring, and services for women and youth.
Centre d'accueil et d'établissement du Nord de l'Alberta (CAÉ) assists newcomers in the settlement and integration process. Services are offered in Edmonton, Fort McMurray and Grande Prairie.
Calgary
Centre d'accueil pour les nouveaux arrivants francophones (CANAF) offers information, orientation, mentoring, and services for women, seniors and youth.
Portail de l'Immigrant Association (PIA) in Calgary provides information, orientation, mentoring, and services for women, seniors and youth.
Brooks
Association francophone de Brooks provides services to children and youth.
To learn more about the types of services and resources available in several Alberta regions, with specific support sheets by region, visit the following:
Welcoming Francophone Community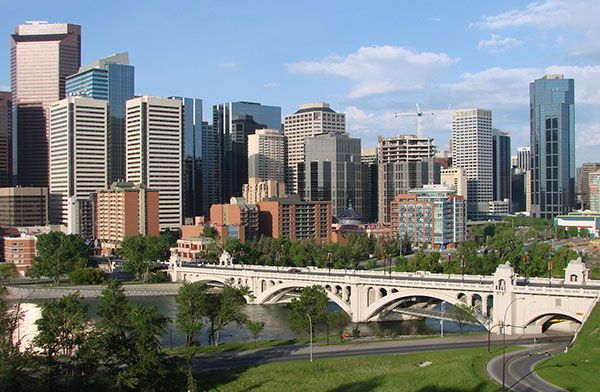 Calgary
Calgary, Alberta's designated Welcoming Francophone Community, is the fourth largest city in the country after Toronto, Montreal and Vancouver. This multicultural metropolis is characterized by a pioneering energy and many employment opportunities. The city, which is quickly transforming due to rapid population growth, enjoys large economic diversity. In addition, Calgary is home to many sports, outdoor and nature enthusiasts.
Some figures:
7.3% of the population knows French.
2.6% of immigrants have French as their first official language spoken.
Source: Statistics Canada, 2016 Census
What to expect
Climate
Summer ( Fort Mac Murray )
Geography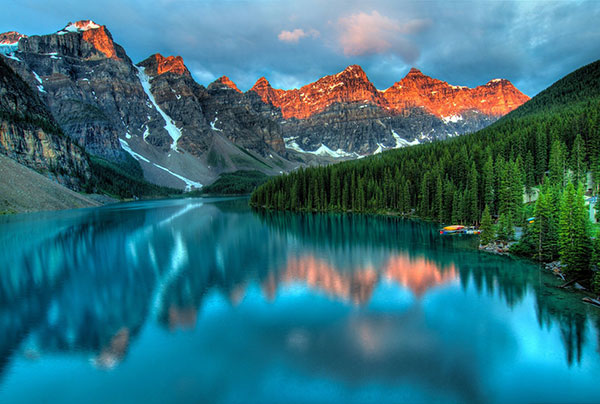 North
boreal forest
South
plains meets Rocky Mountains
West
beautiful National Parks (Banff and Jasper) and ski resorts
Central
forest and fertile land
Population
two-thirds live in Calgary and Edmonton.
Access
Alberta has a well-developed road network that quickly and easily connects major urban centres with rural areas and neighbouring provinces;
Two international airports, in Calgary and Edmonton, receive flights from other major Canadian cities.
Francophonie highlights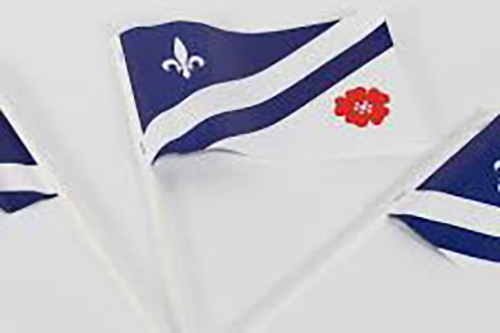 In 1949, Franco-Albertans mobilized and raised $140,000 to establish a private radio station, to provide a means of communication and source of information for Francophones throughout the province.
In the 1970s, Radio-Canada bought CHFA and the land on which its antenna was located for $4 million. Franco-Albertans then created the Fondation de l'ACFA (French Canadian Association of Alberta), which generated funds for the organization. Now valued at more than $12 million, the Foundation provides a measure of independence for ACFA.
In 1990, three Franco-Albertans fought a major battle shortly after the adoption of the Canadian Charter of Rights and Freedoms to establish a French-language school in Edmonton for their children. The Supreme Court decision in the Mahé case had significant repercussions and impacts across the country, and contributed to the development of French-language education not only in Alberta, but throughout Canada.
History
In the days of the voyageurs, French reigned at the Fort Edmonton trading post, established in 1795 by the Hudson's Bay Company. A century later, a strong wave of migration brought settlers of all origins to Alberta to acquire fertile land and seek prosperity in the West. French then became a secondary language and, towards the end of the 19th century, colonizing priests began a vast recruitment campaign in Québec and New England.