New Brunswick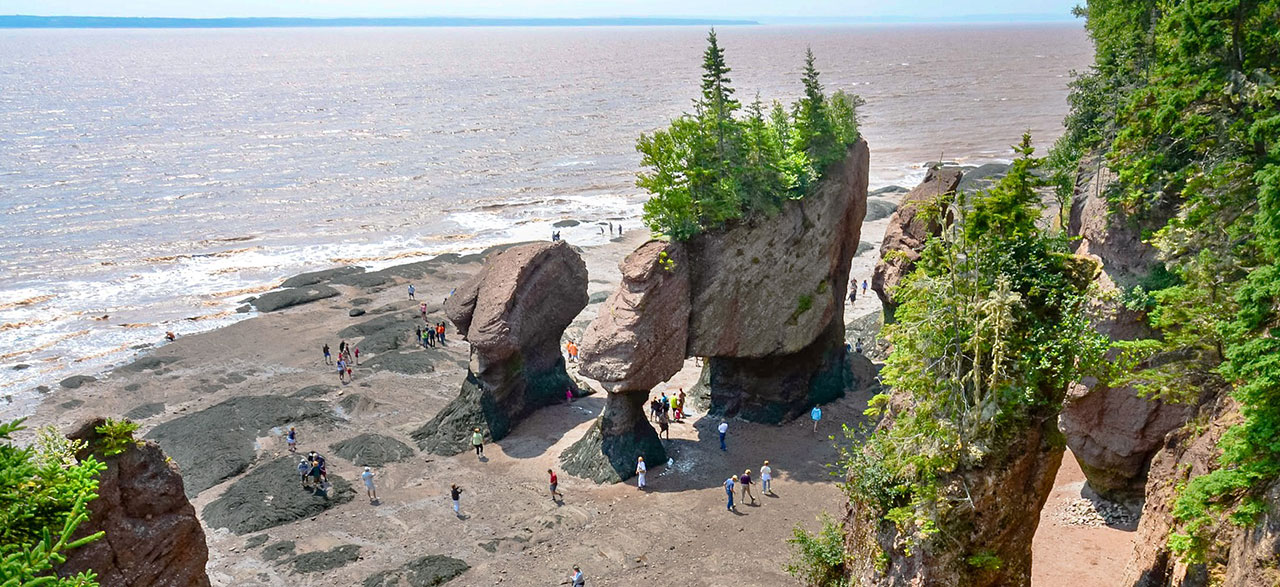 The only officially bilingual province in Canada, New Brunswick (NB) is home, proportionally, to the largest Acadian population (25,400), while French is the mother tongue and first official language of one-third of the province's population. Francophones are in the majority in many places, including the Acadian Peninsula, Dieppe and Madawaska. Several industries, from fishing and tourism to forestry and health, drive economic activity.
313100
Knowledge of French
235660
French first official language
Source: Statistics Canada, 2016 Census
Life in French
Education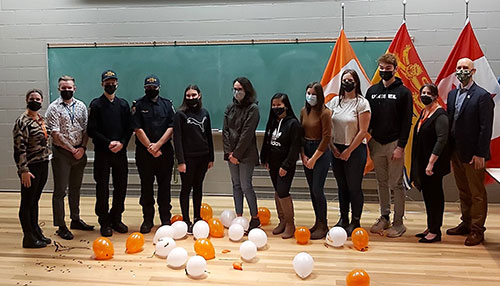 Three Francophone school districts (Northwest, Northeast, South) with 94 elementary and/or high schools
More than 200 French-only childcare services
Four campuses of the Collège communautaire du Nouveau-Brunswick (CCNB): Edmundston, Campbellton, Shippagan and Dieppe
Three campuses of the Université de Moncton: Moncton, Edmundston and Shippagan
Health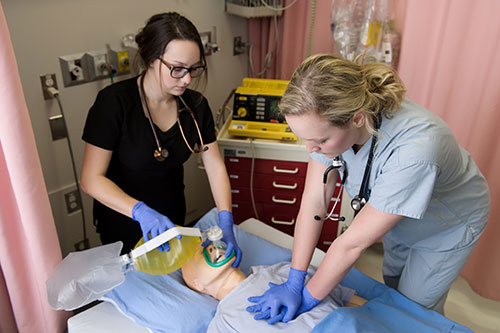 NB has two health networks, both of which are required to serve patients in the official language of their choice.
The Réseau de santé Vitalité Francophone health network serves the majority of Acadian and Francophone regions, including Madawaska, Restigouche, Chaleur, the Acadian Peninsula, Kent County, Moncton-Dieppe and the Southeast. It includes 11 hospitals (Edmundston, Grand Falls, Saint-Quentin, Campbellton, Bathurst, Caraquet, Tracadie, Lamèque, Kent County, Moncton).
The Horizon Health Network health authority, which provides services in English and French, serves the Fredericton, Saint John and Miramichi regions, among others. It includes 12 hospitals, many of which offer services and care in French.
Economy and employment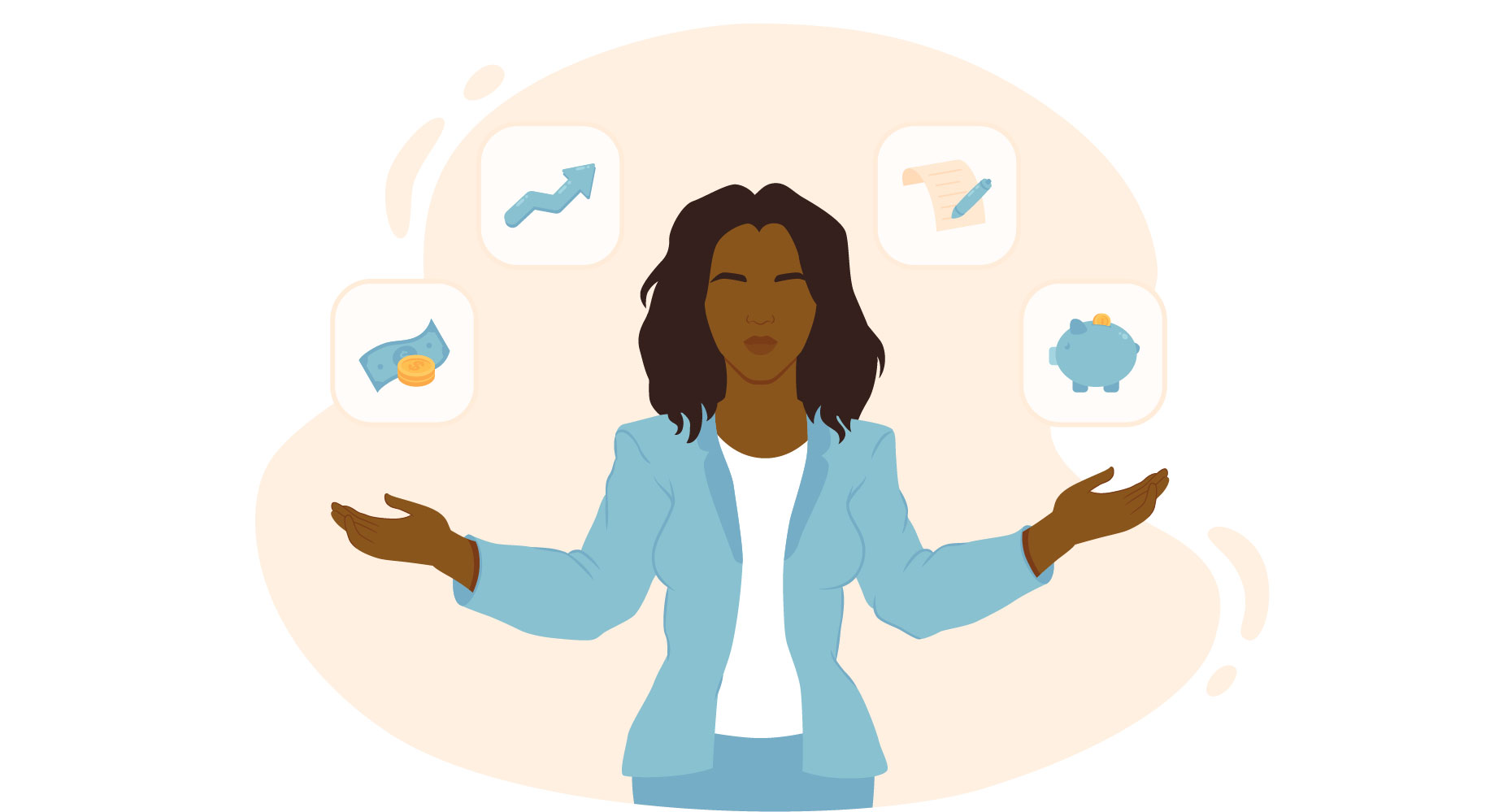 The Conseil économique du Nouveau-Brunswick (CENB) brings together Acadian and Francophone businesspeople and entrepreneurs in the province.
There are several Francophone chambers of commerce, notably in Edmundston, Saint-Quentin, Caraquet, Tracadie, Néguac, Shippagan and Shediac.
La Fédération des caisses populaires acadiennes/UNI Financial Cooperation
Assumption Life Mutual
Immigration
Employment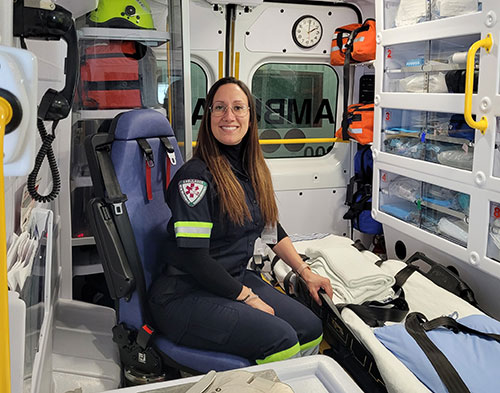 The following employment sectors and employers recruit the most regularly:
Irving group of companies
Groupe Savoie in Saint-Quentin
Poultry farms Nadeau and Groupe Westco in Madawaska
Maple-syrup industries
Agriculture
Fish plants and fishing
Transportation
Large construction companies such as Foulem Construction and Acadian Construction
Settlement services in Northern New Brunswick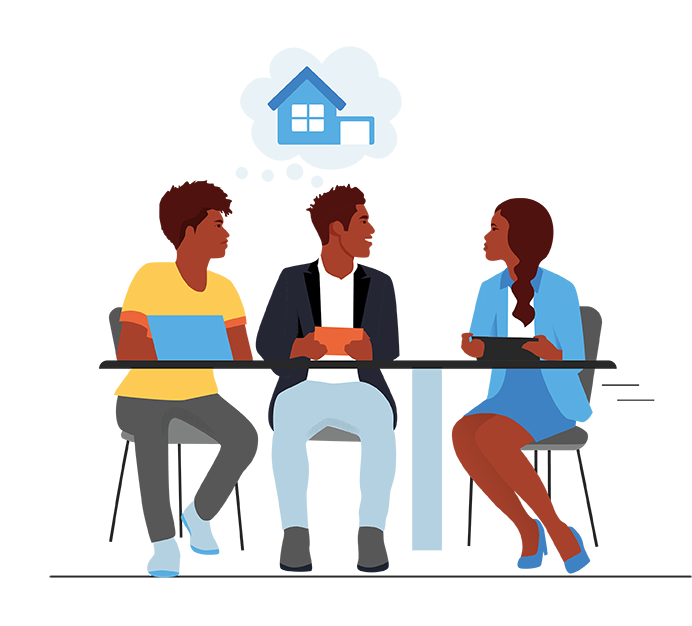 The Restigouche Multicultural Association (RMA) is a non-profit organization dedicated to the development of multiculturalism by welcoming newcomers from other countries to the Restigouche region.
The North West Resource Center for Newcomers (NWRCN) is a non-profit organization founded in 2010, whose mission is to facilitate the social, economic, educational and cultural integration of newcomers.
Located in Bathurst, the Multicultural Association Chaleur Region Inc. (MACR) provides integration services and resources to newcomers.
Collège communautaire du Nouveau-Brunwick (CCNB) offers general and occupation-specific language courses.
The Comité d'accueil, d'intégration et d'établissement des nouveaux arrivants (CAIENA) de la Péninsule acadienne offers several resources to those who want to live, study or work on the Peninsula.
Settlement services in the South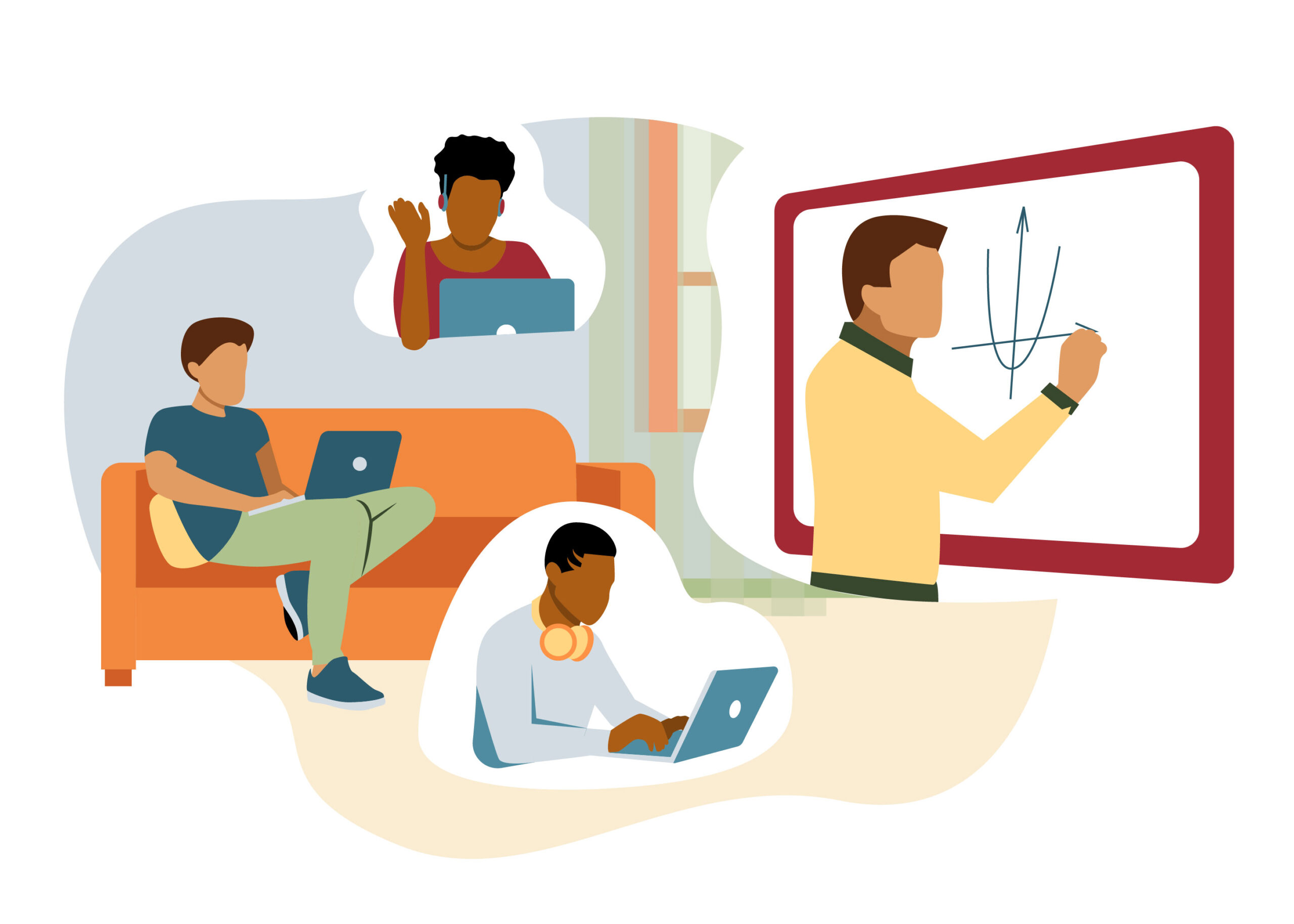 The Centre d'accueil multiculturel et des nouveaux arrivants de Saint Jean (CAMNASJ) is a one-stop shop for all newcomers to Saint John to help them settle into the local community.
The Multicultural Association of the Greater Moncton Area (MAGMA) is a reception and settlement service centre for newcomers that has been operating for more than 30 years.
The Centre d'accueil et d'accompagnement francophone des immigrants du Sud-Est du Nouveau-Brunswick (CAFi) is a non-profit Francophone reception and service centre for immigrants that helps facilitate their economic, social and cultural integration through services, programs and partnerships.
The New Brunswick Multicultural Council (NBMC) offers a leadership development program for immigrant teens and a settlement service in rural Sussex, Miramichi, Chipman, Campbellton, the Acadian Peninsula and Saint-Quentin.
The Multicultural Association of Fredericton Inc. (MCAF) offers settlement services, employment assistance, mentoring, language training, and services for seniors, youth and LGBTQ2 people.
The Conseil Économique du Nouveau-Brunwick Inc. provides employment services in Moncton.
Welcoming Francophone Community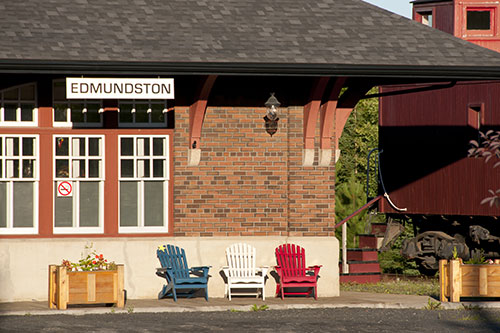 New Brunswick
Located in northwestern New Brunswick, the Welcoming Francophone Community of Haut-Saint-Jean is comprised of three municipalities: Edmundston, the rural community of Upper Madawaska, and the Madawaska Maliseet First Nation. The Haut-Saint-Jean region has a thriving, diversified and integrated economy. It has a significant primary sector based on forestry, while manufacturing and processing is an important industry; the second largest per capita in New Brunswick. The tertiary sector is the main source of employment (regional hospital, university, community college, tourism sector). The number of new businesses is increasing, offering promising prospects for the region's future. The community has developed reception and integration services, and employment and professional networking services in French.
Some figures:
98% of the population knows French.
54.3% of immigrants have French as their first official language spoken.
Source: Statistics Canada, 2016 Census
What to expect
Climate

Winter
-19°C
on average, with up to 4 m of snow
Geography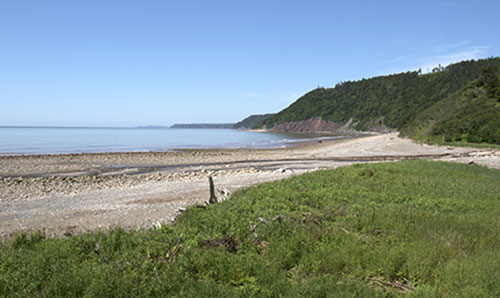 The sea plays an important role in the province's economy, including the tourism industry.
North
Chaleur Bay
South
Bay of Fundy
Northwest
forest, agriculture and mountainous terrain
Access
The province has two major airports: Greater Moncton Roméo LeBlanc International and Fredericton International. Major airlines also offer regular flights to Bathurst and Saint John.
There is an extensive road network to Québec, Nova Scotia, Prince Edward Island and Maine in the United States.
Francophonie highlights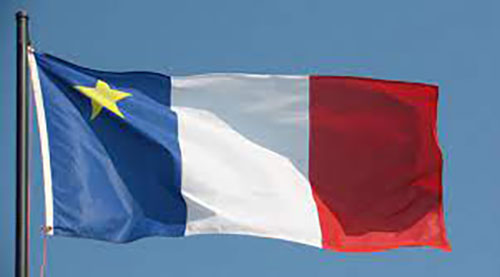 • New Brunswick's Acadia has been located in the only officially bilingual province in Canada since 1969. What's more, a 1988 law recognizes the equality between the two linguistic communities, allowing each of these communities to have homogeneous educational, health and other cultural and social institutions.
• Created in 1979, the Société des jeux de l'Acadie brings together more than a thousand young athletes each year. These games have become an excellent tool for strengthening identity, while providing wider sporting opportunities.
• Many nationally and internationally renowned artists are from New Brunswick, such as Roch Voisine, Lisa LeBlanc, Marie-Jos Thériault, Édith Butler, Natasha St-Pierre, Radio-Radio, the Hay Babies, Joseph Edgar and band 1755.
History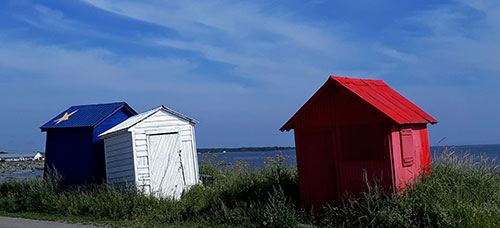 In the early 17th century, about 100 French families founded Acadia by settling near the shores of the Bay of Fundy. After Acadia fell into British hands in 1713, the Acadians were eventually deported, starting in 1755. Many of them fled to New Brunswick where communities re-formed, especially in the north and east of the province.
In the second half of the 19th century, Acadian nationalism emerged with the founding of the Société nationale l'Assomption (now the Société nationale de l'Acadie), a French-language college in the village of Memramcook, and a French-language newspaper. The 20th century saw the creation of Francophone school boards and health services, the Université de Moncton and the Festival acadien de Caraquet. Officially bilingual since 1969, the province hosted the first Acadian World Congress (1994; in the southeast), the fourth (2009; in the Acadian Peninsula) and the fifth (2014; Northwestern Acadia), as well as the Eighth Francophonie Summit (1999; Moncton).